SMASHBURGER FESTIVE MENU
Starting Wednesday 13th December, we will be launching our fantastically festive menu including a delicious new burger, side dish and a dessert you simply can't miss! For every burger sold, we proudly donate 50p to our partner charity Together for Short Lives.
The Beefmas Double
Two juicy patties, one beef, one pork, layered with brie wedges, 3 rashers of bacon then topped with cranberry orange and chilli jam and Monteray Jack cheese.
SAGE & ONION HAYSTACKS
Your favourite onion haystacks with a smashing festive twist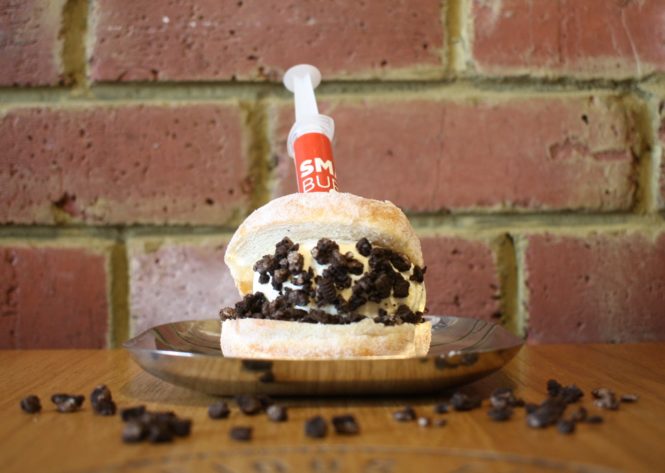 THE ICECREAM SMASHWICH
Vanilla Haagan Dazs ice cream sandwiched in a sugar coated, jam filled doughnut. Topped with Oreo crumb and popping candy and filled with salted caramel chocolate sauce.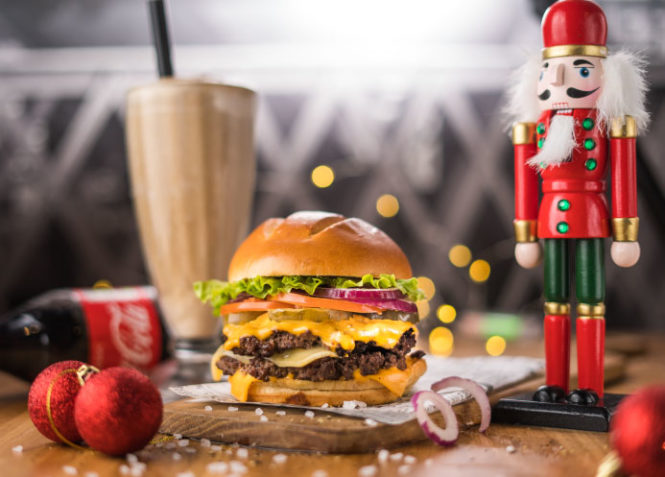 CELEBRATE WITH SMASHBURGER THIS CHRISTMAS
Ask about our festive package here, for you and your family or even corporate bookings
FIND OUT MORE