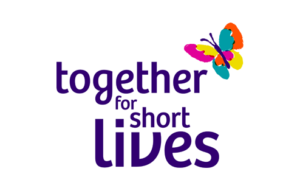 We are delighted to announce that Smashburger UK, has selected Together for Short Lives as our charity partner. The partnership will run until the end of 2020 and will span across all seven of our UK restaurants.
PARTNERSHIP LAUNCH
Our partnership launched at a special Halloween themed party with children and families from the local hospice. We were lucky to have in attendance, Nigel Clarke, as seen on CBeebies - The Baby Club.
THANK YOU EVERYONE
WE'RE HAPPY TO ANNOUNCE WE'VE RAISED £850 FOR TOGETHER FOR SHORT LIVES. WE RAISED THE MONEY BY DONATING 50P FOR EVERY BEEFMAS DOUBLE BURGER SOLD OVER CHRISTMAS.
All things local are very important
We even localise our approach to providing quality food, depending on where in the UK their restaurants are – From the Tagais Stack in Scotland to single origin British beef. This local focus fits perfectly with 'Together for Short Lives' support of
children's hospices across the UK. Each Smashburger restaurant and Head Office will be twinned with their local children's hospice, allowing staff to make a difference for children and families in the communities where they live and work.
Smashburger will undertake a series of fundraising, family fun days and volunteering activity to make a significant difference for these children's hospices, and the children and families they provide their vital care for.
LEARN MORE
The children's hospices involved in the partnership will be:
• Acorn's Children's Hospice • Chestnut Tree House • Children's Hospice South West • Children's Hospices Across Scotland (CHAS) • Keech Hospice Care • Shooting Star Children's Hospices • St Oswald's Hospice
A FANTASTIC CHARITY
"Local community is at the heart of everything we do at Smashburger so we are absolutely delighted to partner with such an fantastic charity that does so much for local families. Meeting some of the amazing children and their families at our launch in Bath was a brilliant way to mark the beginning of our partnership and we are looking forward to meeting many more families all over the country. There's a fun filled plan of fundraising activity over the next year and our teams can't wait to get started!"
Help us change lives